Real-time visibility into your fleet with GPS location tracking, Two-way communication, Alerts and Reminders.
Vehicle Tracking
Make informed and immediate decisions with GPS Location Tracking for all of your drivers and vehicles in real-time.

Provide clients with estimated arrival times, direct drivers to alternate routes and to optimize your pick-up and delivery planning.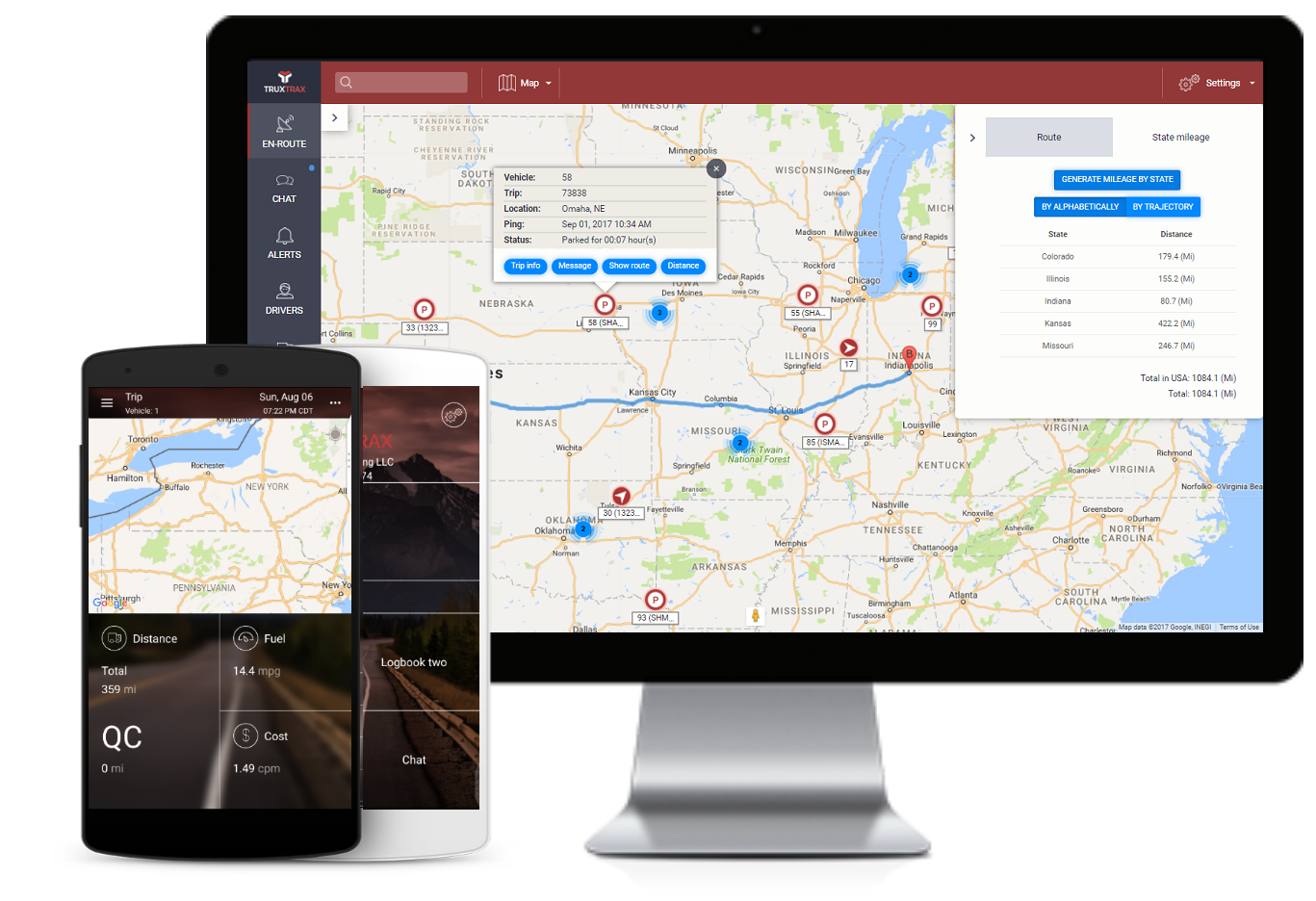 Communication
Connect with one or all of your drivers on the road in real-time.

Two-way communication allows you to send and receive attachments such as pictures and files, and communicate about road traffic status and route updates.
Alerts & Reminders
This feature allows you to program specific driver related or vehicle related alerts and reminders.

Inspections, entering a new state, delivery times, and even to take a break.  Each driver can have its own set of alerts and reminders giving you full flexibility.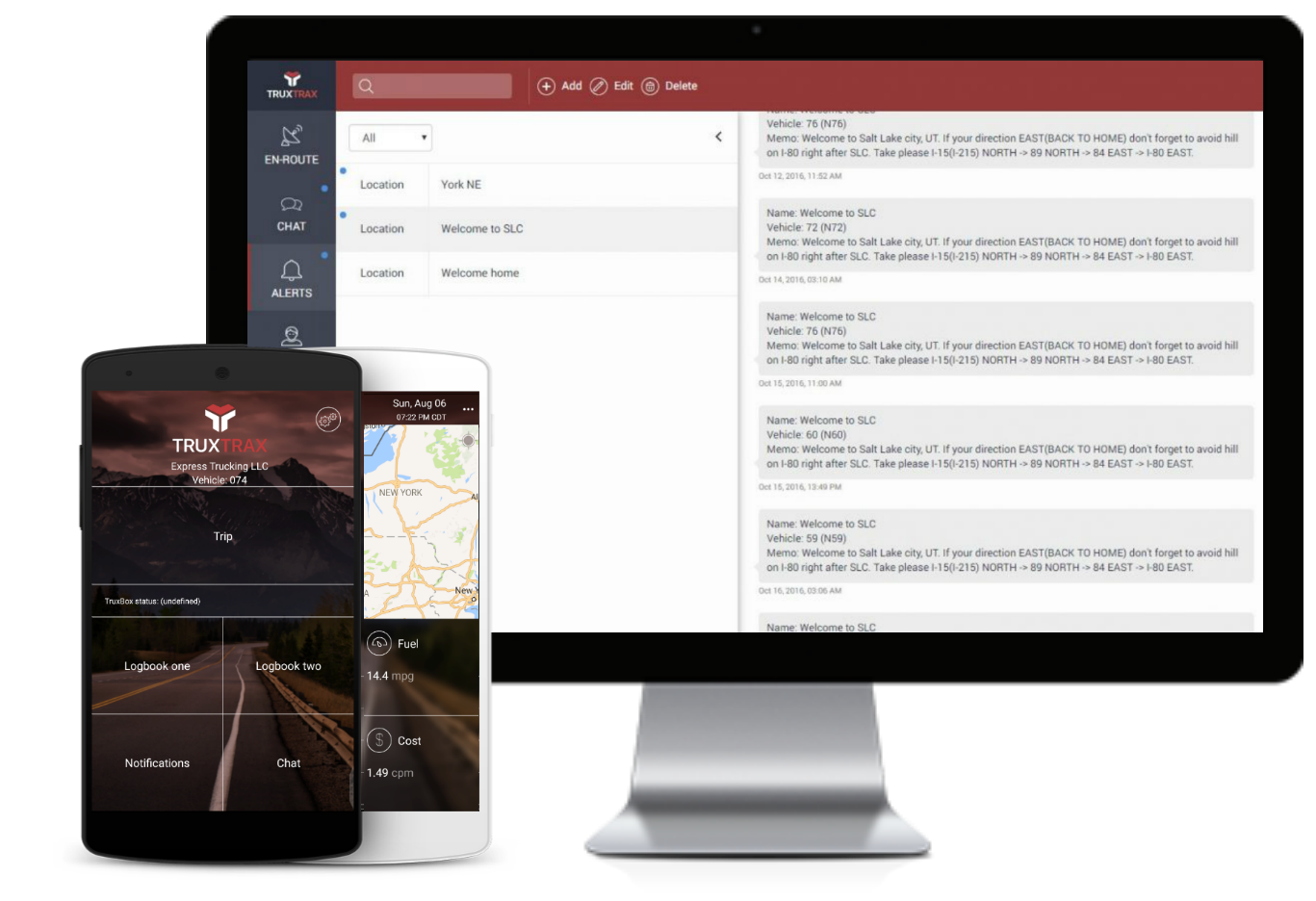 Get ELD Mandate Compliant
We can help you adapt to the needs of an evolving industry. Get connected with our ELogbook, Real-time tools and Reporting solutions designed just for you.